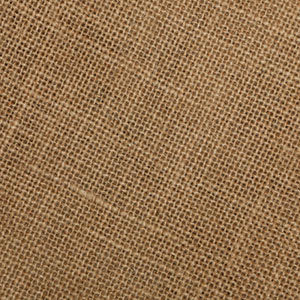 Hessian Luxury
Reference: ODD-C4388-LUX
£4.20

/ per metre
Sold in 10cm increments

A cut above our standard hessian with a tighter weave and less-rough finish. But still strong and naturally biodegradable (excellent carbon foot print!) so still perfect for all craft and furnishing uses. Also popular for wedding decorations.

Composition: 100% Jute
Width: Approx. 140cms wide
Washing Instructions: Warm hand wash, hang to dry.