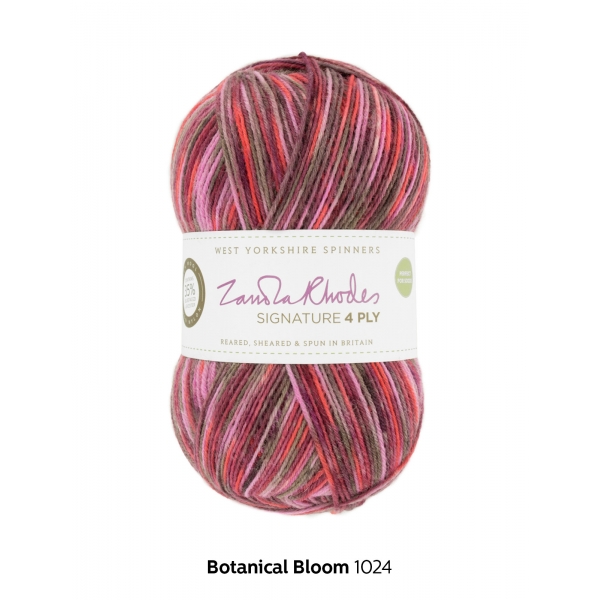 Signature 4ply - Zandra Rhodes - Botanical Bloom 1024
Reference: WYS-SIGNATURE-4PLY-ZANDRARHODES-BOTANICALBLOOM-1024
New In
£8.25
Full of colour and life.
In developing this yarn collection,  Zandra  drew on  her love of nature which is captured perfectly in these six colourways, and the name she has given to each one.
"My inspiration was the lovely wild flowers and the British countryside that I've loved since being a child. The prints are quite magical. I made my choices so that people could add colour to their wardrobe and really feel fabulous." - Dame Zandra Rhodes
Product Information
Size: 100g Ball
Composition: 75% Wool - 25% Nylon
Weight: 4ply - 400 metres / 437 yards
Needles: 3.25 US3
Washing Instructions: Machine wash at 40°, do not tumble dry, reshape whilst damp.
Tension: 36 rows 28 stitches @ 10cm square
Owing to photography and digital reproduction the images have been matched as closely as possible to the yarn.