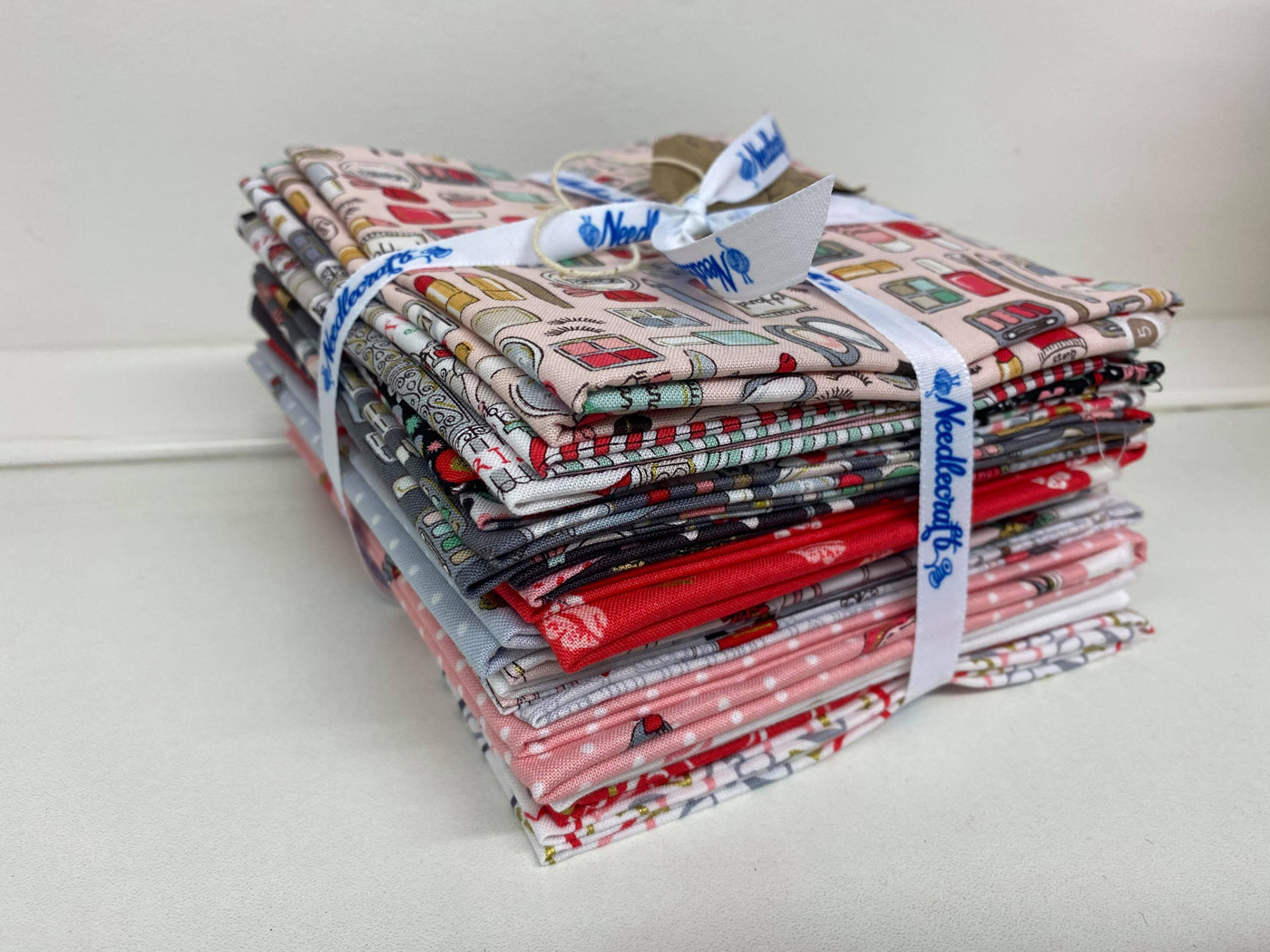 Pamper 14 Full Collection Fat Quarter Set
Reference: MAK-PAMPER-14-FATQUARTER-BUNDLESET
New In
£38.80
14 Fat Quarter Set
The Pamper collection has pretty feminine prints inspired by the female love of shopping and pampering. From designer shoes to luscious lipstick, the collection is perfect for quilts and lifestyle accessories.
You will receive 14 Fat Quarters (50cm x 55cm) the full Pamper collection with a ribbon tied around the bundle. (Double Border Print and Block Panel can be purchased seperately)
Was £43.12. Special Discounted Bundle Price Now £38.80.
Pamper Floral Grey
1 x Fat Quarter - Pamper Floral White
1 x Fat Quarter - Pamper Hearts Red
1 x Fat Quarter - Pamper Hearts White
1 x Fat Quarter - Pamper Ladies
1 x Fat Quarter - Pamper Lips Red
1 x Fat Quarter - Pamper Lips White
1 x Fat Quarter - Pamper Makeup Grey
1 x Fat Quarter - Pamper Makeup Pink
1 x Fat Quarter - Pamper Shoes Grey
1 x Fat Quarter - Pamper Shoes Pink
1 x Fat Quarter - Pamper Shop Fronts