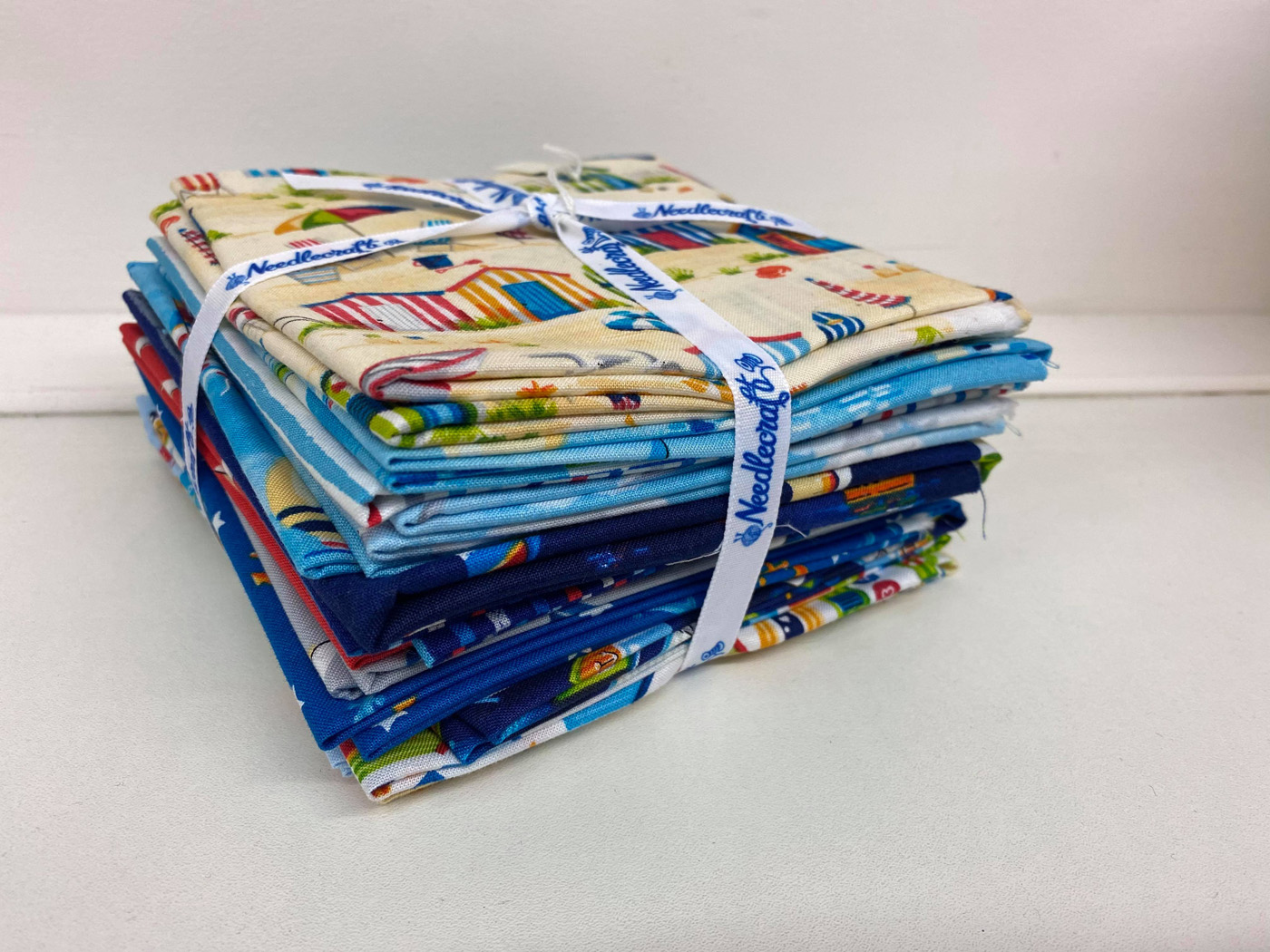 Beside The Sea 15 Full Collection Fat Quarter Set
Reference: MAK-BESIDETHESEA-15-FATQUARTER-BUNDLESET
Out of Stock
£40.50
15 Fat Quarter Set
Beside the Sea features fifteen NEW nautical designs with a coordinating double border. These charming prints remind us of holidays with sunny Summer days, a warm gentle breeze and sand between the toes….
You will receive 15 Fat Quarters (50cm x 55cm) one each design from the full collection with a ribbon tied around the bundle. (Double Border Print can be purchased seperately)
Was £45.00. Special Discounted Bundle Price Now £40.50.
Anchors Blue
1 x Fat Quarter - Beside The Sea - Anchors White
Beach Huts Scene
1 x Fat Quarter - Beside The Sea - Clouds And Seagulls
1 x Fat Quarter - Beside The Sea - Harbour
1 x Fat Quarter - Beside The Sea - Icon Scatter Blue
1 x Fat Quarter - Beside The Sea - Icon Scatter Sand
1 x Fat Quarter - Beside The Sea - Mini Boats Grey
1 x Fat Quarter - Beside The Sea - Mini Boats Red
1 x Fat Quarter - Beside The Sea - Sailboats Dark Blue
1 x Fat Quarter - Beside The Sea - Sailboats Light Blue