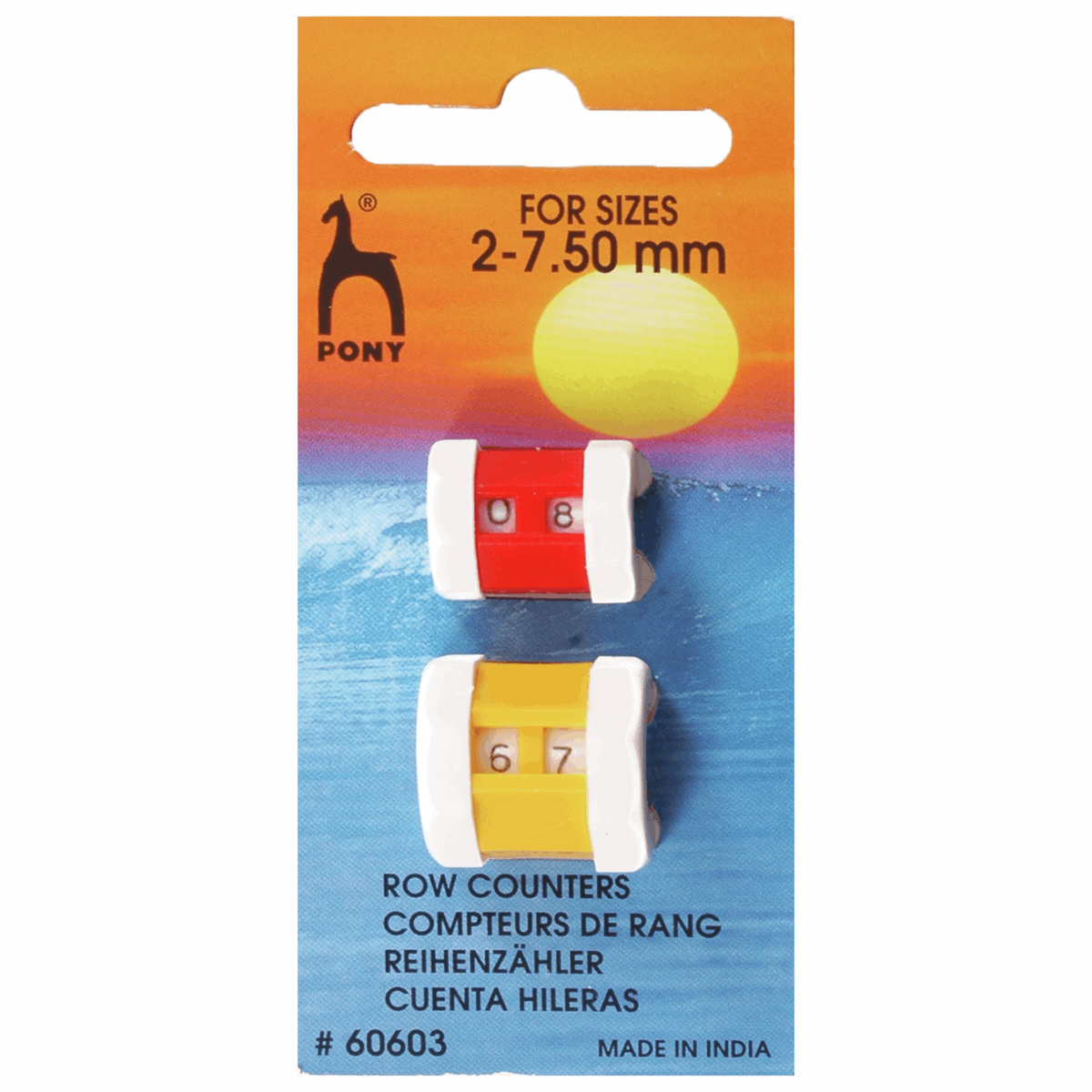 Row Counter: Combi Pack: Sizes 2.00mm - 7.50mm
Reference: PONY-ROWCOUNTER-2-7.5MM-P60603
£2.90
Combi-pack of a small and large plastic register/row counter.
Keeps track of the number of rows knitted and slides easily onto the needle.
Counts up to 99 rows before re-set to 0. Made from plastic.
For sizes 2 - 7.50mm.
Please note colours may vary, also can come in blue and green.