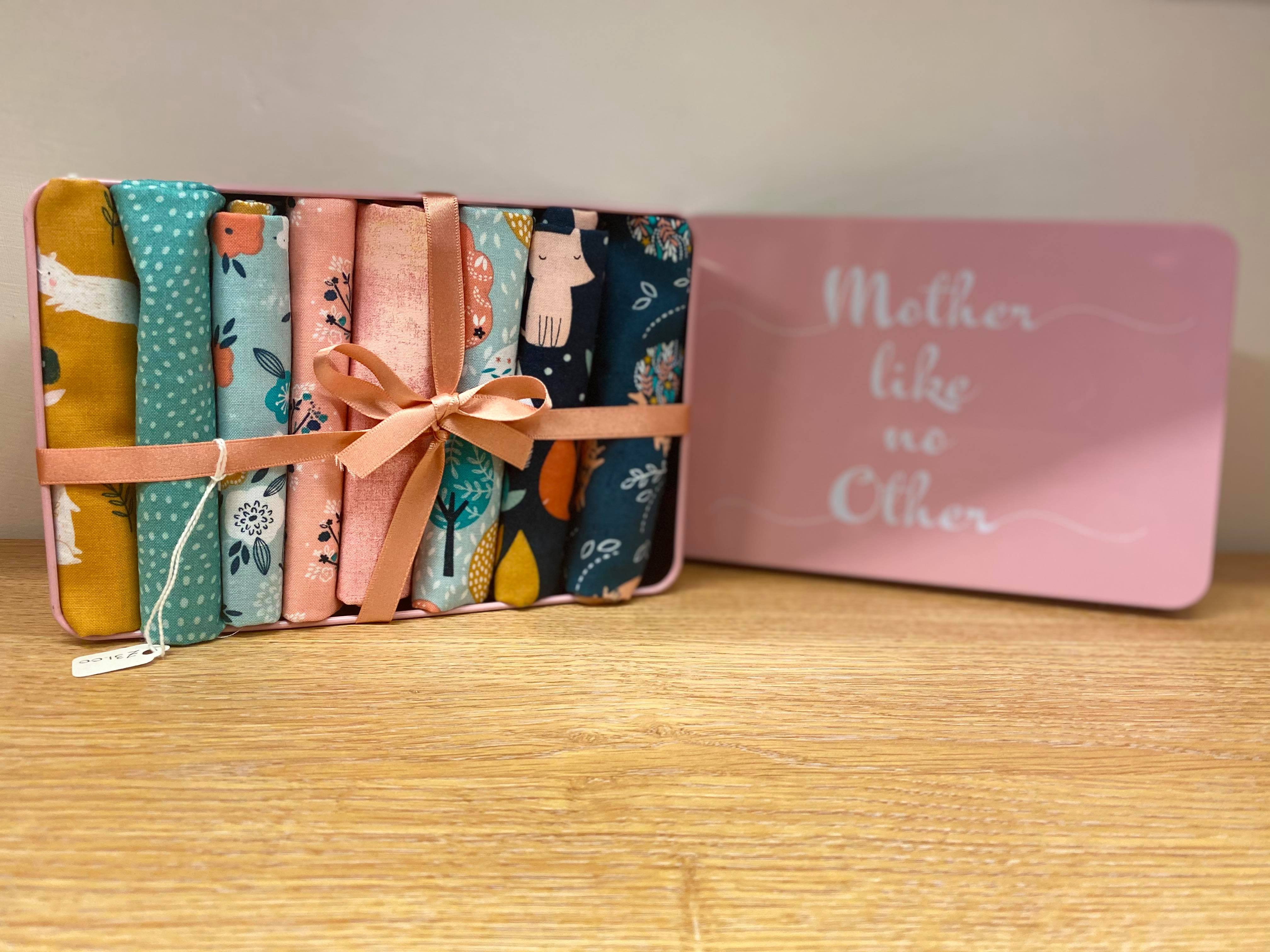 Mother's Day Dashwood Summer Breeze by Sarah Knight Gift Tin
Reference: DASHWOOD-SUMMERBREEZE-GIFTBOX
£31.99
Sarah's new collection, Summer Breeze, celebrates spending long, lazy days in the woods surrounded by birds and animals basking in the summer sunshine amongst the trees and wild flowers.
Dashwood Summer Breeze by Sarah Knight Gift Box with 8 Fat Quarters.
You will receive a gift tin with 'Mother Like No Other' written on the tin. (boxes may vary) Inside is 6 Fat Quarters (50cm x 55cm) from the collection and 2 matching plains or patterned Fat Quarters with a ribbon tied around the box.