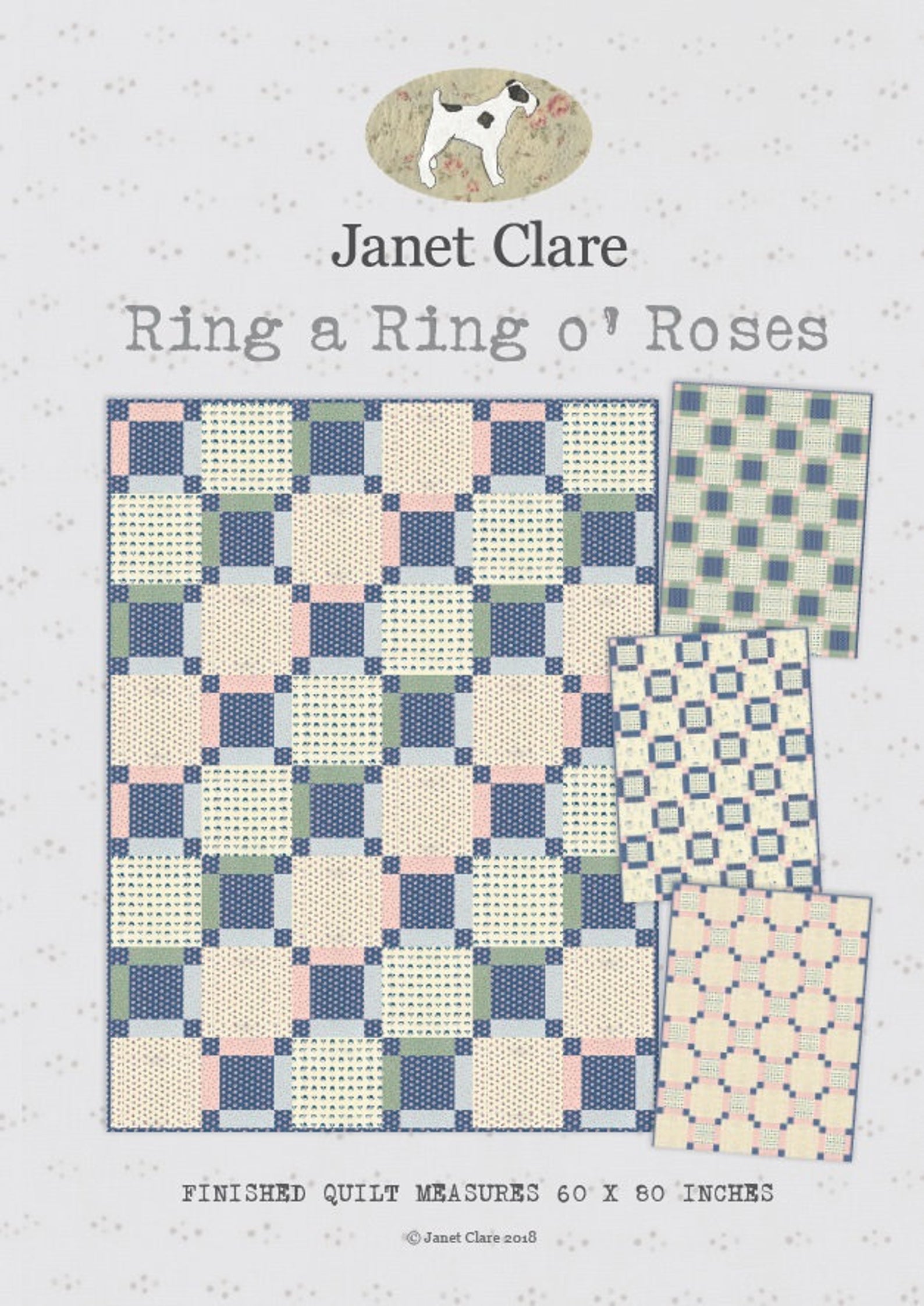 Ring a Ring o Roses - Quilt Pattern
Reference: JANETCLARE-RINGAROSES-QUILTPATTERN-JC175
£8.10
'Ring a Ring o Roses' is a delightful quilt and a clever pattern which shows how a single traditional patchwork block made of squares and rectangles can be used to create four striking and very different quilt designs just by varying the colours in the block. The pattern can also easily be adapted to make a much large quilt or smaller quilt.

With detailed instructions. the pattern guides you through cutting your fabric, preparing and piecing the blocks, and includes notes on preparing the quilt backing, wadding, layering up and binding.

Detailed layout diagrams show the exact arrangement of Janet's blocks and fabrics so , you can confidently re-create each of Janet's four designs.

The finished quilt measures 60 x 80 inches.