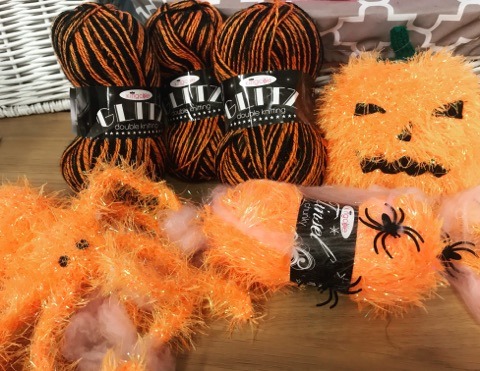 Halloween!
Halloween decorating! King Cole have great yarn for Halloween knitting!
Latest Needlecraft News
Friday 18th September 2020
Monday - Saturday: 9am - 5pm Sunday: CLOSED...
[read more]
Wednesday 17th June 2020
Needlecraft has re-opened! Sunday & Monday: CLOSED Tuesday - Saturday: 10am - 4pm To ke...
[read more]
Thursday 9th April 2020
We are sorry to share the extremely sad news that Needlecraft's Founder Bruce Ellis passed away on Sunday ...
[read more]
Our shop is temporarily closed! But website open.
Monday 23rd March 2020
Thank you all for all your support over the last few weeks, we really do appreciate it. It is with a heavy heart...
[read more]
Tuesday 17th March 2020
We are open as usual here at Needlecraft. However if you are unable to get to us or wanting to start a new proje...
[read more]