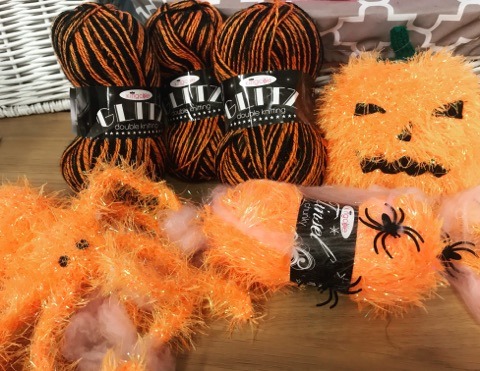 Halloween!
Halloween decorating! King Cole have great yarn for Halloween knitting!
Latest Needlecraft News
Thursday 9th January 2020
Needlecraft is 40 Years Old! Please join us to celebrate Needlecraft's 40th Birthday and the 90th Birthday of o...
[read more]
Wednesday 8th January 2020
The gorgeous new Peter Rabbit and Friends collection is here! There is also an accompanying quilt panel. ...
[read more]
Thursday 5th December 2019
Merry Christmas From everyone at Needlecraft we wish you a very Happy Christmas and a Happy New Yea...
[read more]
Monday 18th November 2019
Needlecraft are supporting the Mind Charity Crafternoon! We are holding it on Tuesday 26th November from 10am-4p...
[read more]
Monday 4th November 2019
We have lovely gift boxes, perfect for Christmas presents. You will receive a gift box with 10 x Fat Quarte...
[read more]